Annual Holiday Care Package Collection for our deployed service men & women
Every Autumn, from the help of our members, we collect thousands of items that help the Blue Star Mothers send out boxes to men and women who are overseas and away from their loved ones during Christmas.
STAY SAFE! ---> LET US DO THE SHOPPING FOR YOU by making a monetary donation! We look forward to finding great deals and buying in bulk to get the most value out of any donated money!
Here is a helpful list if you prefer to donate items in need: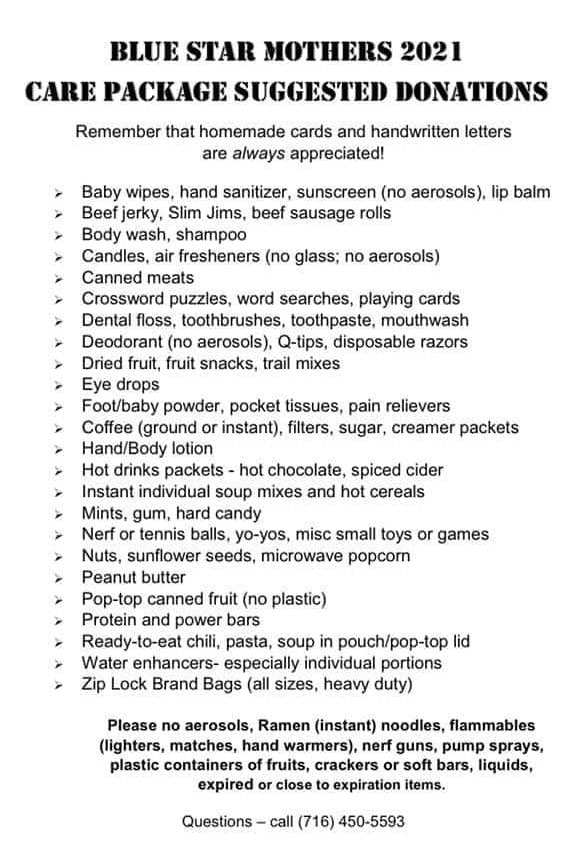 If you have a loved one who will be deployed at Christmas this year and would like a Holiday Care Package sent to them, contact the Blue Star Mothers
Holiday Care Packages Distributed:
2021 = 831
2020 = 664
2019 = 900+
2018 = 1,000+