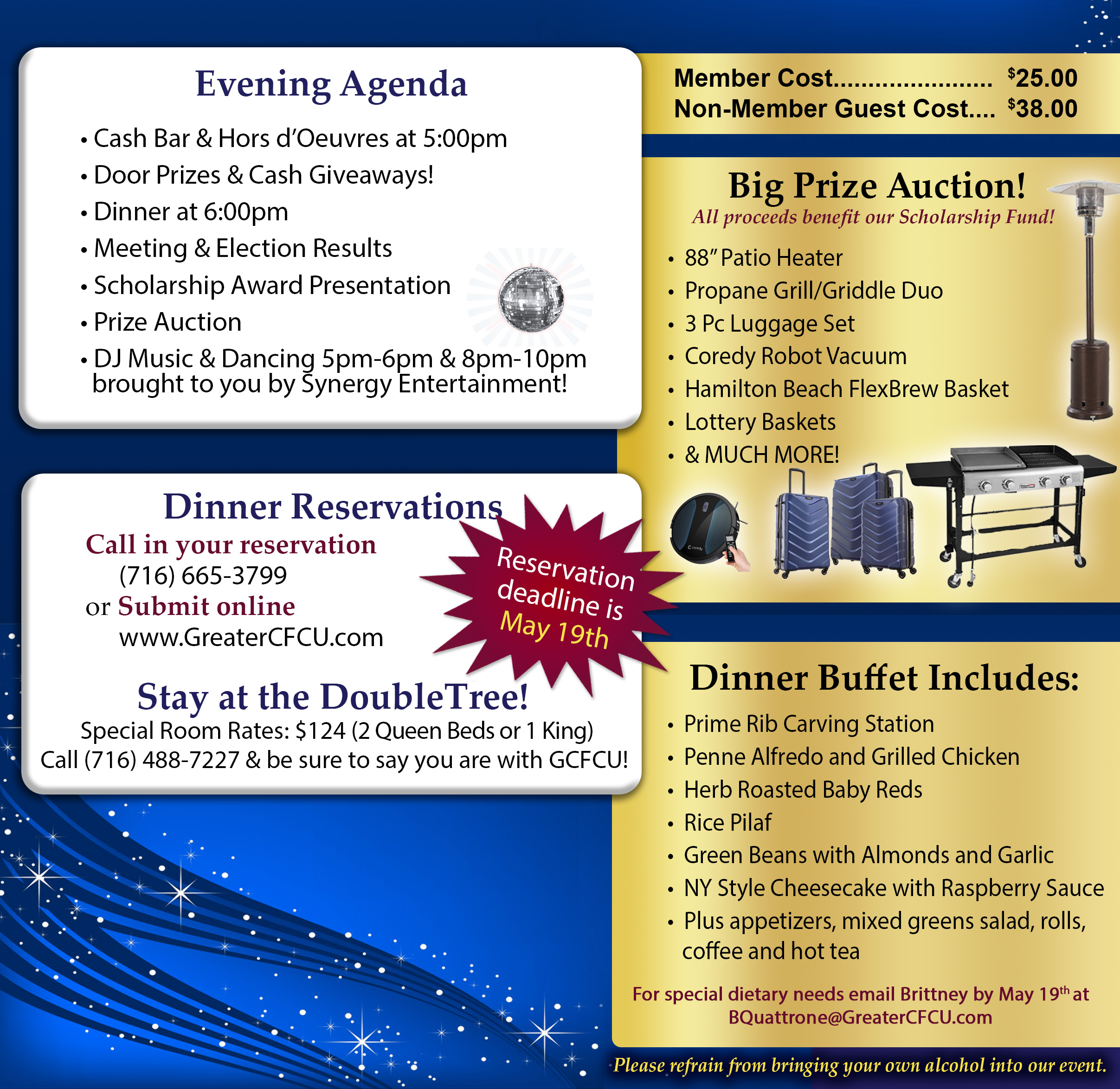 ---
Elections
At this time, nominations are closed.
---
Join our team and help Greater Chautauqua FCU continue to grow, expand our services, and help our members and community... all while you gain a much greater knowledge of the financial industry!
The Board of Directors is responsible for:
the overall conduct, direction and stability of the Credit Union
establishing policies and procedures
guiding the organization's growth
and much more!
The Board meets monthly, as required by the bylaws, and at more frequent intervals as necessary. The Board is made up of 7 directors, each serving a three (3) year term. Board meetings are held on the third Wednesday of each month (location is primarily in Falconer, but may also be in Dunkirk and Mayville).
If interested in running for a position in our 2024 Election, please read the following and submit your Board of Directors Letter of Interest.
---
The Supervisory Committee is responsible for safeguarding Members assets by:
conducting unannounced drawer/safe counts, ATM counts, inspections of over/short logs and file maintenance journals to ensure internal controls are followed
hiring and work with the external quarterly and annual auditors
reviewing examination and audit findings and follow-up to ensure that management takes the necessary corrective action
auditing closed accounts
researching and responding to member complaints
performing bi-annual statement verification
No experience is necessary! Training will be provided. The Committee meets quarterly and at more frequent intervals, if necessary, typically in our Falconer office. The Committee is appointed annually by the Board of Directors and is made up of 5 members.
We are currently looking for a few dedicated members who will join the committee! If interested please submit your Supervisory Committee Letter of Interest today!!!
---
Submit Letters of interest:
Drop it off at any 3 of our locations
Mail it to Greater Chautauqua FCU, Attn: Lori FitzPatrick, 51 E. Main St, Falconer, NY 14733
Fax it to (716) 665-1191
Have questions? Call: (716) 665-3799 ext. 1012
---
{beginAccordion h2}
82nd Annual Meeting
81st Annual Meeting
80th Annual Meeting