Get Paid to Bank Down the Road
With Kasasa®, we reward you just for keeping your money here at Greater Chautauqua.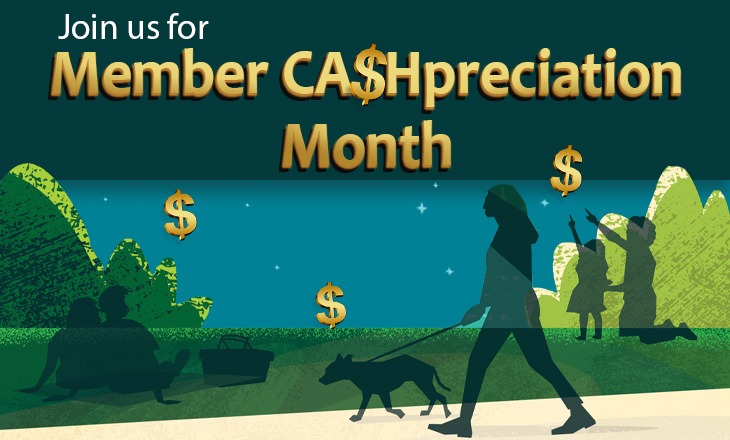 Showing our appreciation to our Members ALL OCTOBER LONG with over $2,500 in CA$H Drawings...
Refer a Member drawing, New Account drawing, Go Green drawing, New Loan drawing... even a special drawing for our Youth Members! And, more!
Do you have an Auto or Recreational Vehicle Loan somewhere other than GCFCU? Click here to save money.
Good financial habits are best taught early — and they're easy to learn when they're fun. Check out the perks of being a young GCFCU member.
See Our Vehicles and Houses for Sale
Get a great deal on your next vehicle or home from your local credit union. See what's available and place a bid today!