Leave the cash and checks at home. Our debit cards let you make purchases anytime, anywhere — online and offline.
Details
Free Visa® debit card accepted around the globe and online
Fast, free, and easy
Safer than carrying cash
More convenient and safer than checks
Easy access 24/7 to funds via ATMs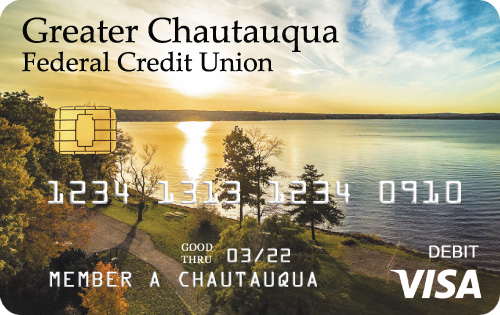 CardNav
Defend against fraud by turning your card on or off
Manage how your card is used with transaction controls
GPS capabilities can limit where your card is used
Set dollar limits and alerts to stay on budget
Learn More
Visit CardNav by CO-OP online for additional information. If you have any questions, please contact us.
Security Tips
Visa's Zero Liability Policy — This policy protects you from unauthorized charges resulting from a lost or stolen debit card or card information.
Fraud Monitoring — Continuous monitoring of your Visa Check Card helps detect and prevent suspicious activity.
3-Digit Security Code — This number is located on the back of your card and allows you to verify your identity on the Internet and through phone purchase.
The following limits for cash withdrawals and purchases are set for your protection:
Up to $500.00 for cash withdrawals within a 24-Hour business day period.
Up to $3,000.00 for purchases within a 24-Hour business day period.
If you need to do transactions that exceed these limits, please contact a Member Service Representative by calling (716) 665-3799, option 2.
Important Info
Card Activation & PIN Number
Activate your card as well as choose or change your PIN at your convenience by calling 866-762-0558. You will need to be calling from your primary phone number we have on file for you and answer a security question.
Card Lost or Stolen
To report your card lost or stolen, please contact (716) 665-3799, Option 2, during business hours, or 888-241-2510 during non-business hours.
ATM Withdrawals
ATM Withdrawals are free up to EIGHT (8) per month. ($0.55 for each additional ATM Withdrawal over eight (8) in one month.)
Purchases with Cash Back
Remember it's a debit card and once you slide your card, it will show you a pin pad. If you don't need any cash back, please press "cancel" and you will be redirected to the signature screen. A credit transaction is more secure for you and beneficial to your Credit Union! Choosing credit keeps the cost of the card down, which in turn, allows the Credit Union to offer the card for free to its Members!
Remember to please press or say "CREDIT"!