Bidding Open to Both Members and Non-Members!
Vehicles are available to be seen and possibly driven in GCFCU parking lot at 51 East Main Street in Falconer. Houses are available to be seen only by appointment. For more information or to make an appointment please call Jody at 716-665-3799 ext. 1029.
Please Note : Due to recent changes with Yahoo email, we recommend using an alternate email account when submitting your online bids.
Vehicles for Sale
---

SOLD! - 2008 CHEVROLET AVALANCHE - SOLD!
Crew Cab 1500 LT 4WD Z71 Off-Road Pkg
Leather Seats
Power Sunroof
Towing/Camper Pkg
Bose Premium Stereo
176,018 miles
NADA Clean Retail: $12,450 / Trade: $7,150
Asking price: $3,900
Please note: Vehicle has mechanical/engine issues
---
SOLD! - 2014 DODGE CHARGER - SOLD!
Sedan 4D SXT AWD 3.6L V6
Remote Start
Leather, Power AND Heated Front Seats
Bluetooth & Beats Audio System
Navigation & Back up Camera
Driver's Seat Memory
PLUS, other extras!
66,667 miles
NADA Clean Retail is $18,300
Asking price: $17,900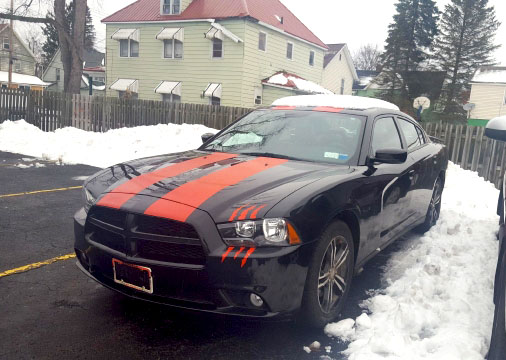 (Click to enlarge)
---
We use a bidding system to sell repossessions and ALL bids are reviewed every Tuesday afternoon. We reserve the right to extend the bidding period and refuse all bids below the asking price. When a bid is accepted, you are given up to 3 days to assess the vehicle and provide the financing.
Greater Chautauqua FCU sells repossessions AS IS.
Contact Collections Department at 716-665-3799 or [email protected] with questions.
Homes for Sale
---
None at this time